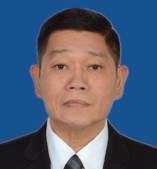 The President's message on the Covid-19 Pandemic
Warmest greetings to all Members of the Malaysia Dental Technologist Association
The Covid-19 pandemic has impacted the dental industry worldwide. Thankfully the Covid-19 vaccines are now available in Malaysia to aid in controlling the pandemic. The government's vaccination program is voluntary and provided free of charge to everyone who is living in Malaysia as advised by the health authorities.
The Vaccination Program will be divided into phases and members are encouraged to participate in vaccine registration. We are glad to inform that dental practitioners have started vaccination during the first phase of implementation. This allows the health authorities to conduct the Vaccination Program in stages, thus ensuring a successful immunization program nationwide
With the aid of the vaccine and the practice of strict Standard Operation Protocol, let us continue to cultivate responsibility, hope & patience while awaiting the health authorities' further announcement about vaccine.
Stay Safe & Stay Healthy.
Yours Sincerely,
Mr Steven Ooi Chok Seng
President of the Malaysia Dental Technologist Association
March 2021