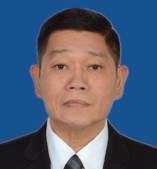 The President's Welcome Message
Warmest greetings to all Members of the Malaysia Dental Technologist Association
The MDTA was founded in the year of 1953 and continues to stand strong and united with a team of professional committees and dedicated members. We now have 800 members and we continue to grow.
We adhere to the vision of advancing the professional standards of the art and science of the dental technologists to improve the oral health of the public and to secure the future for the dental technologist profession. Our mission is to enhance business and professional skills, encourage industry information exchange and raise the awareness level of industry practices affecting the dental technologist profession and promote ethical professional practice among its members.
Technology advancement has enhanced our efficiency in our approach to communication and learning; With an exclusive platform, the MDTA is endeavoring to regularly share information with dental technologists across Malaysia regarding the latest global dental technology developments & initiatives.
Dental technology related events, short courses & activities will be updated regularly in our website. Members and dental technologist students are encouraged to participate as it is beneficial for further enhancement of knowledge.
My sincere appreciation to all MDTA members for your effort in ensuring a successful association; Together, let's keep up with our contribution & support towards the MDTA, establishing a continuous success of dental technology profession nationwide.
Mr. Steven Ooi Chok Seng
President of the Malaysia Dental Technologist Association
March 2021